New Improved Application Features
Optimised web app just like a mobile app
Use the web app with app features like alerts, fast loading times, responsive UI's and more...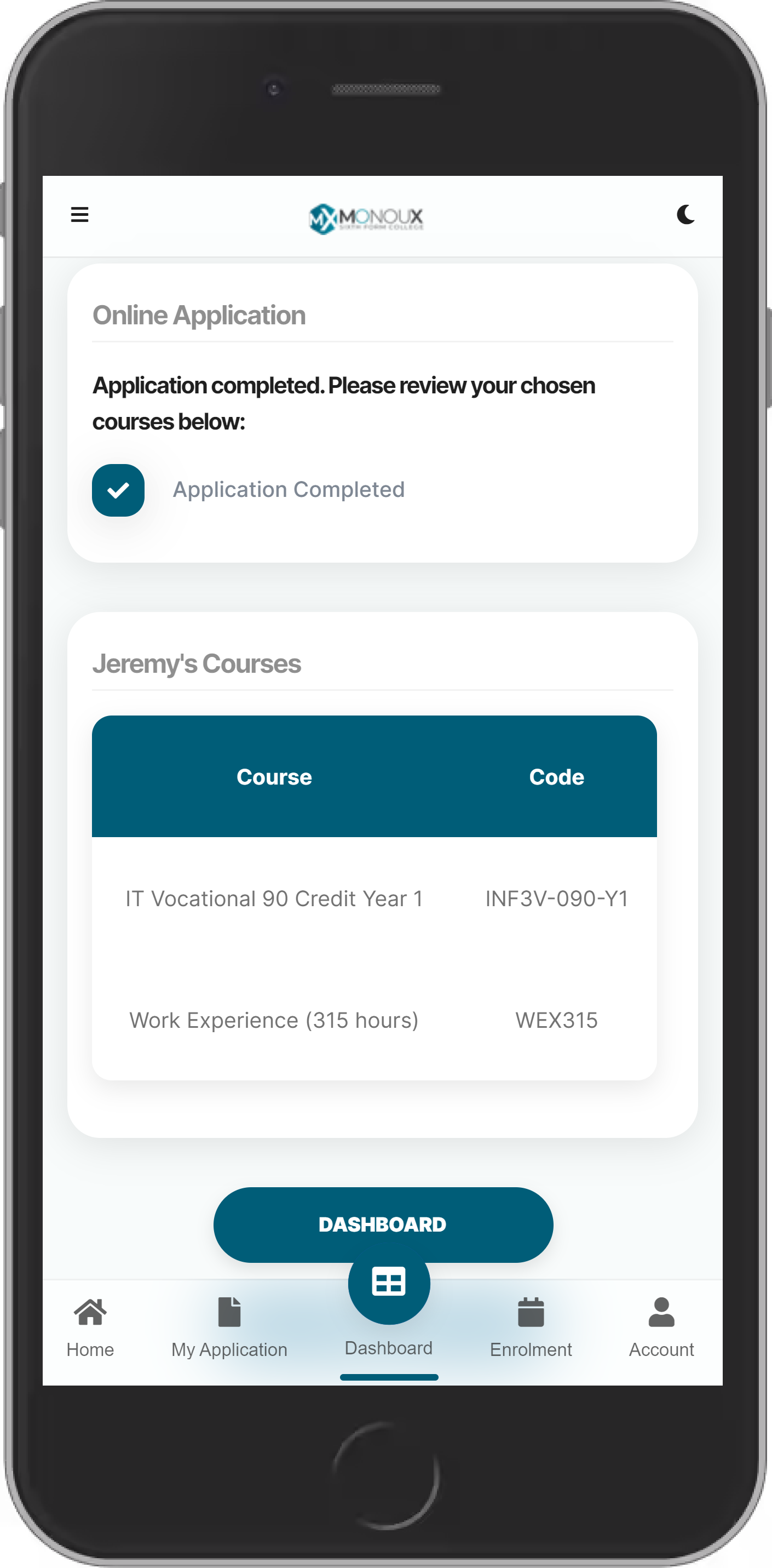 Improved application process
Improved registration and application process to ensure you complete your application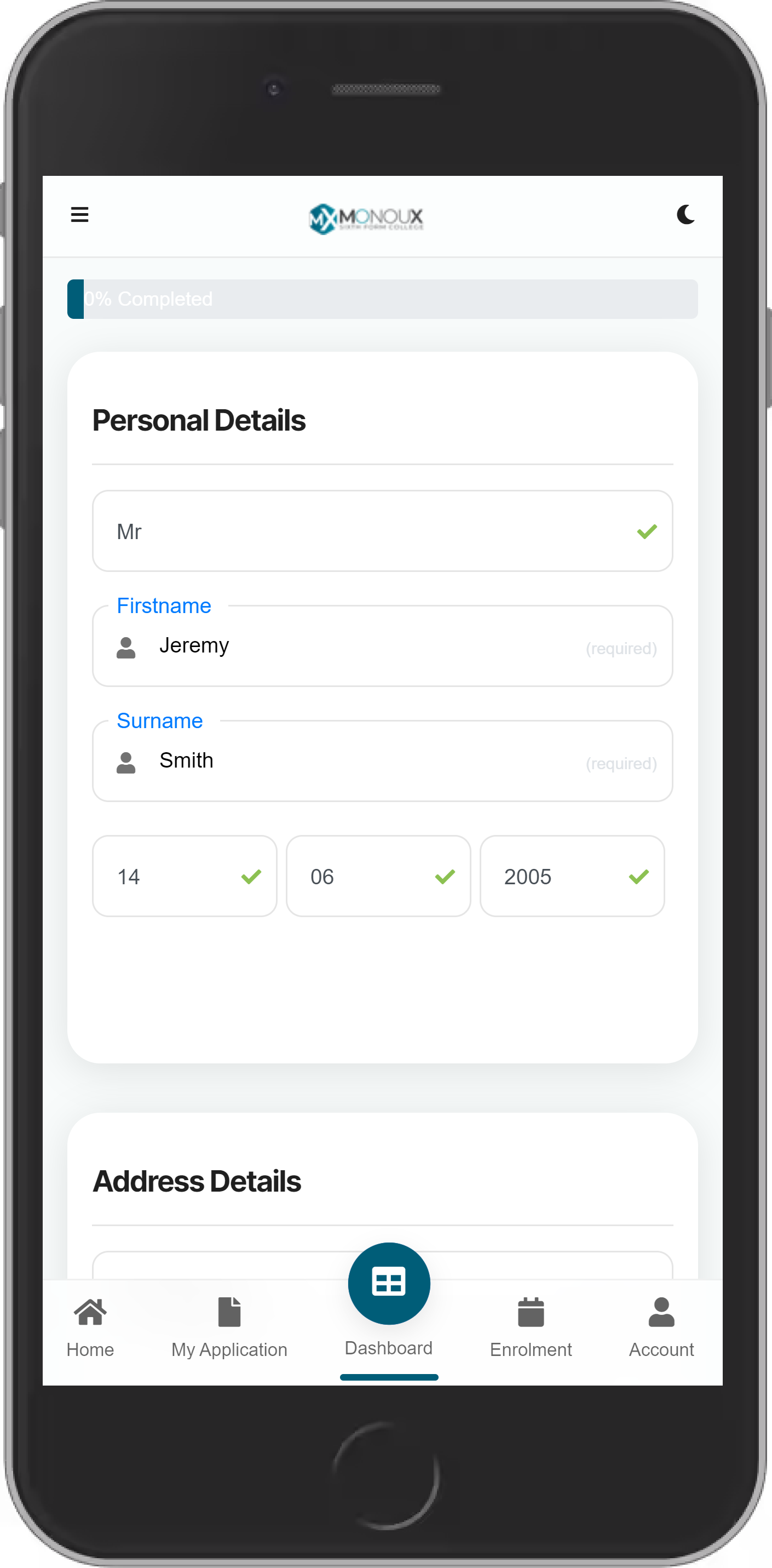 Dashboard for viewing your application progress
Integrated dashboard that allows you to view your application progress and enrolment status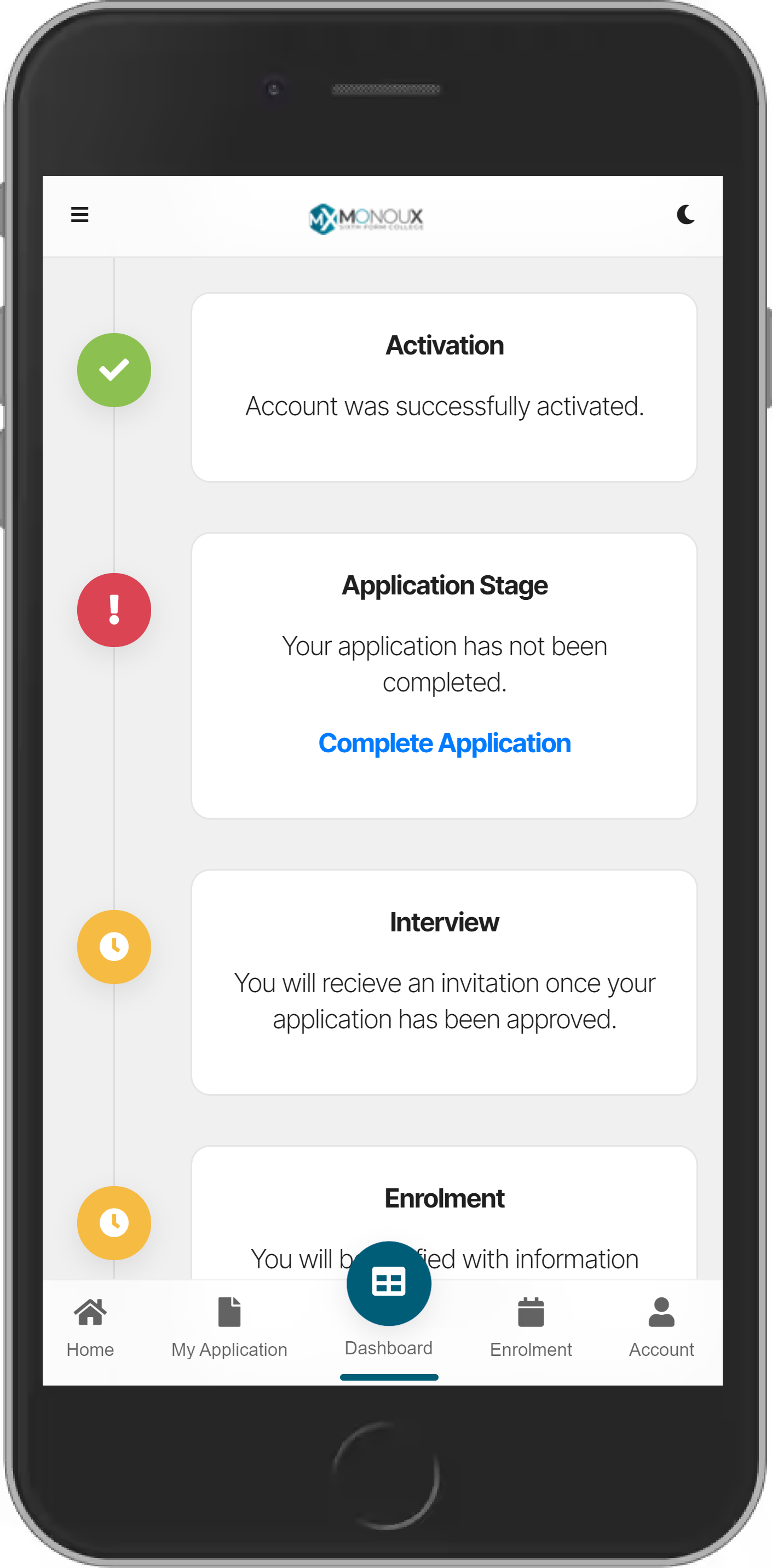 Account section to manage your account
Account section allowing to you manage and update your account details & password settings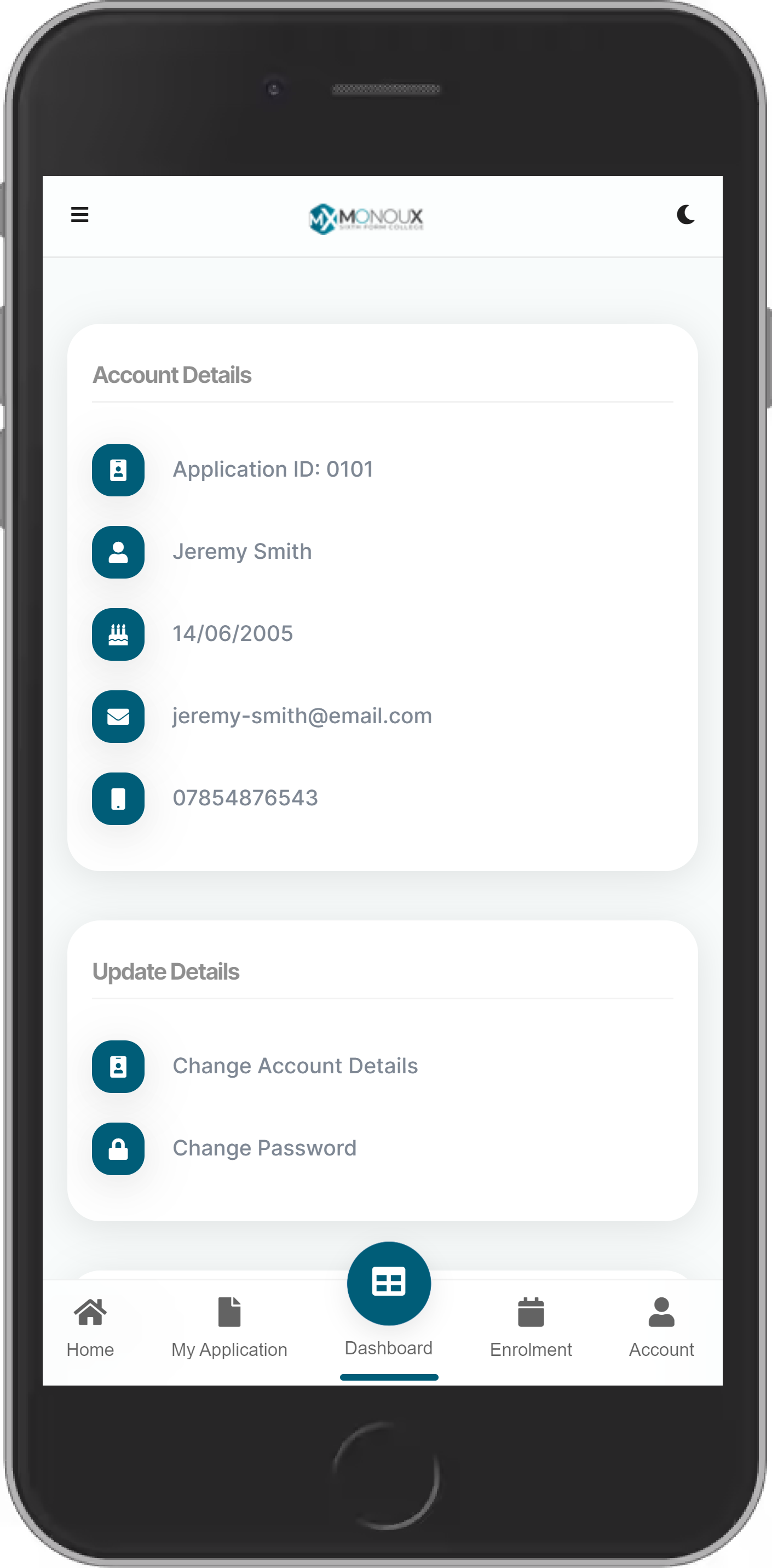 New Improved Enrolment Features
View your enrolment progress online
Visual up to date enrolment tracker to keep you in the loop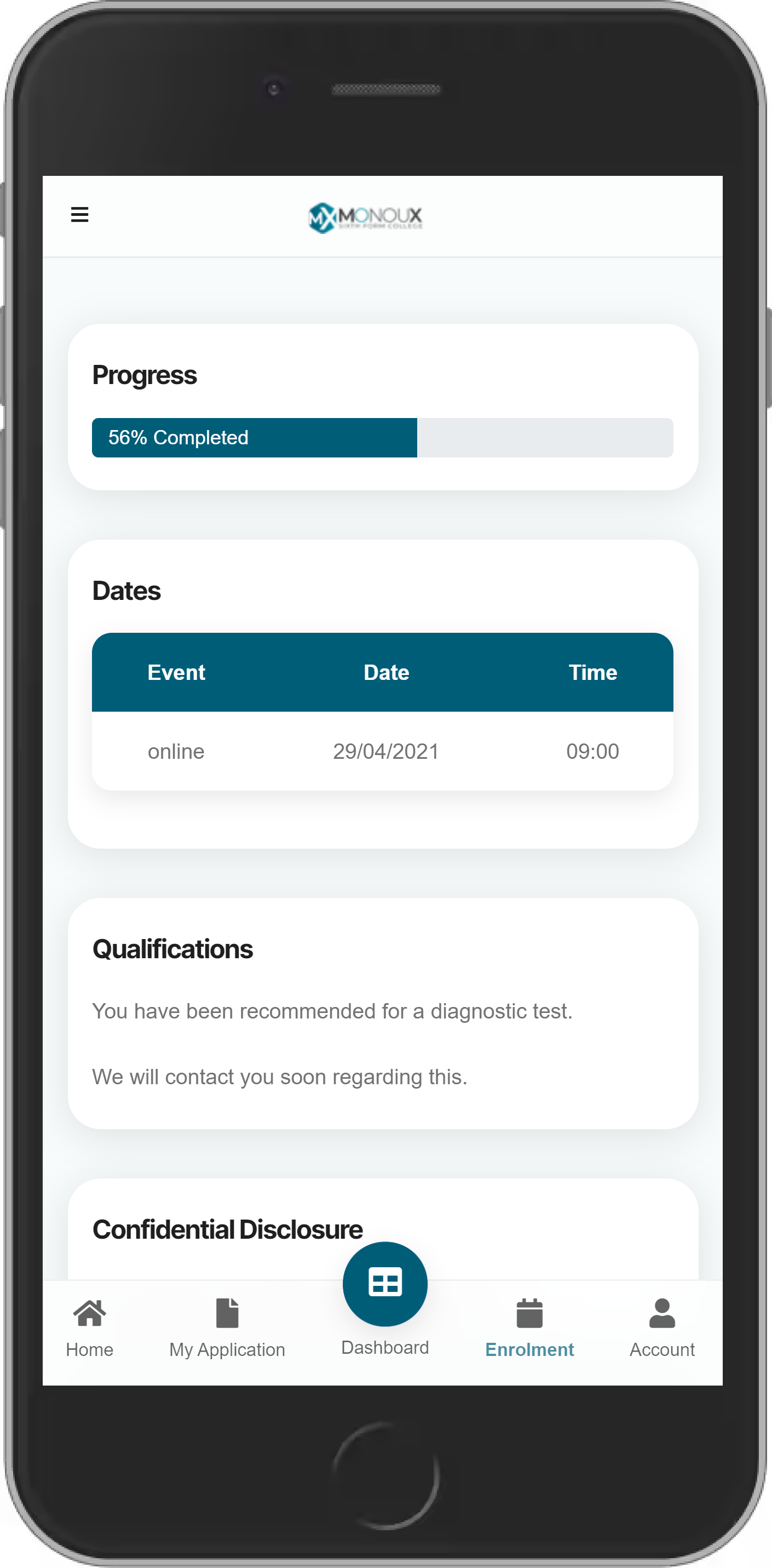 Document Submissions
Take pictures/screenshots of documents as evidence and upload easily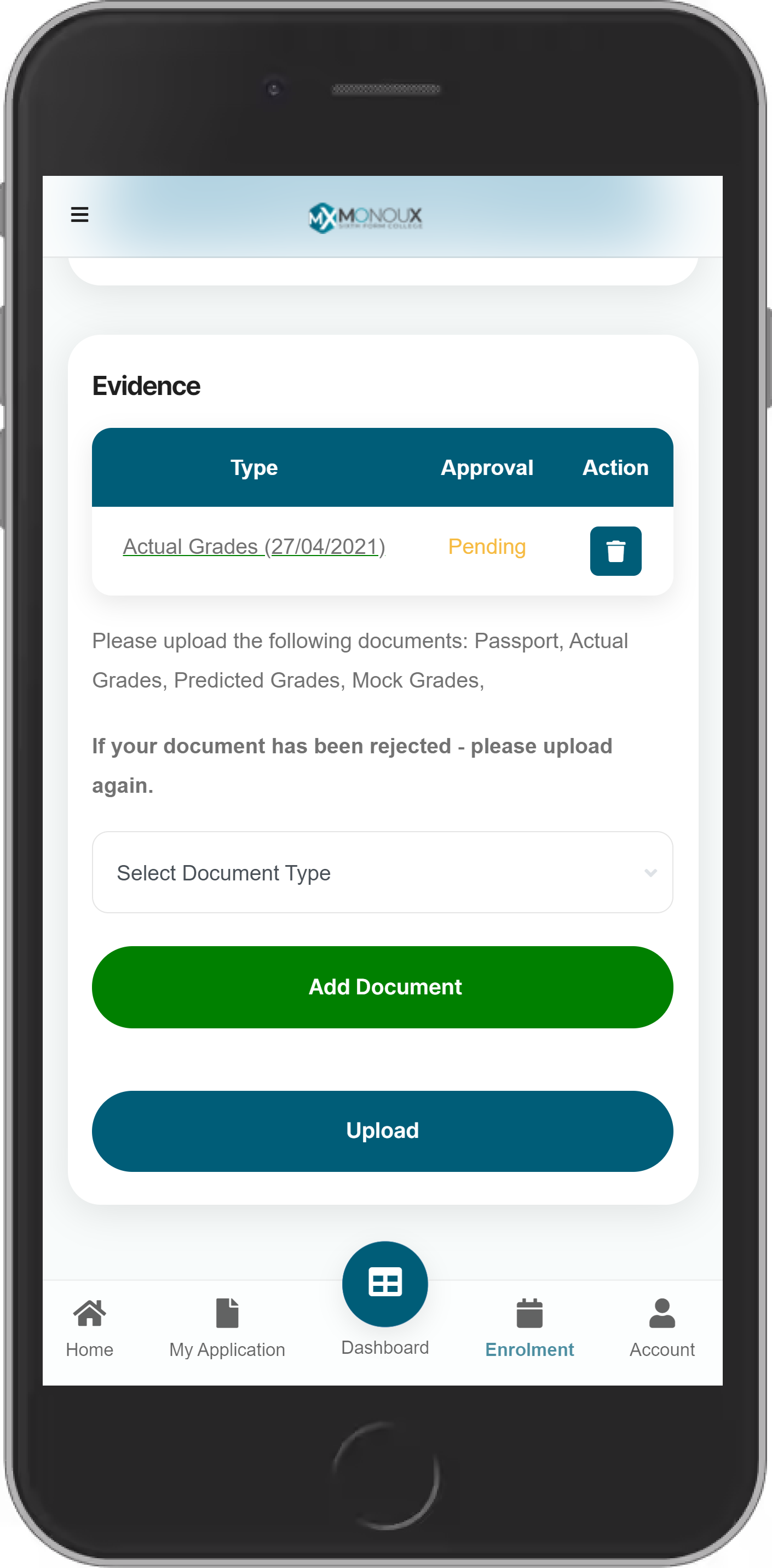 Courses
Not sure which course to choose?
View our courses list online
Choices
Contact Us
Need further assistance with your application or can't find what you are looking for?
Contact us so we can help!
Contact